Launching a new business is a time of excitement, but it can be a daunting process as well. Instead of navigating the bureaucracy of business creation yourself, we can take the strain and deliver a ready to trade limited company for you, quickly and affordably.
We can help with every stage of company formation, including the preparation of company documents including Certificate of Incorporation, Memorandum and Articles of Association, along with share certificate and company register.
We offer a range of options to ensure you get the best value service for your needs, allowing your business to launch quickly with all the legal requirements in place. With our help, you get a legally compliant, ready-to-go business, a platform to build your ideas on and achieve your goals.
With the business infrastructure in place, your new venture can take on those challenging first months with your focus on the business itself, not the paperwork and details of the legal requirements that are already complete.
Providing of Register Address for your company
Every company registered at Companies House must declare a registered office address. However, as the official address of the incorporated company, it is publicly available for anyone to view, and must be included on all company correspondence. In this way, using a trading address or home address may not always be the best solution, which is why we provide a registered address service.
By using our registered address solution, not only does your business receive a London address, it also protects your identity and safeguards those around you. With a mail forwarding option, you quickly receive all official correspondence and other mail sent to the company, providing a seamless solution that works for you at all times.
By separating the business address from you personally, you gain peace of mind, and with our fully staffed address providing a professional image for your business, improved brand image too. With a low cost and reliable service, our registered address provides the security you need for your company.
VAT Returns and compliance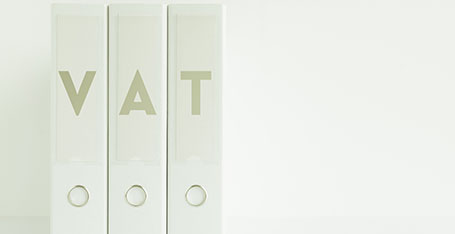 If your business has a turnover greater than £85,000 per year, or you predict that it will during the current financial year, you must register for VAT as a legal requirement. We have helped hundreds of businesses through the registration process and ensure they are trading legally at all times.
With VAT legislation and expectations changing continually, if you are unsure of the need to register, get in touch with our experts today. We can guide you through the system and advise on the best time to register for VAT for your specific situations. We work with you to make sure you comply with all legal requirements but also maximise your income and minimise your tax liabilities.
VAT is a complex tax, and it is crucial that registration is completed accurately, making a mistake can hold up the process and the issuance of a VAT number, which in turn can cause operational issues for your company. Our solution is effective and affordable, removing uncertainty and delivering the result you need.