Providing a Register Address for your company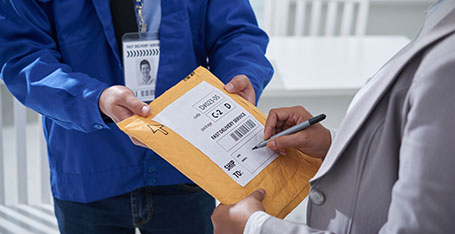 Every company registered at Companies House must declare a registered office address. However, as the official address of the incorporated company, it is publicly available for anyone to view, and must be included on all company correspondence. This is the reason why using trading address or home address may not always be the best solution, which is why we provide a registered address service.
By using our registered address solution, not only your business receives a London address, but also your identity is protected and those around you are safeguarded. With a mail forwarding option, you quickly receive all official correspondence and other mail sent to the company, providing a seamless solution that works for you at all times.
By separating the business address for you personally, you gain peace of mind, and with our fully staffed address providing a professional image for your business, improved brand image too. With a low cost and reliable service, our registered address provides the security you need for your company.
Here is why buying business address service from us is a good idea:
It will help to avoid public disclosure of your residential address.
It will help to reduce junk mail.
If your company provides sensitive work, it will help to avoid unwanted visitors.
A prestigious address – often a central London address – can lend your business a sense of status.
A good solution for non-UK business owners. A company's registered office address must be in the UK. For those who live outside the UK but are looking to form a UK company, they'll need to have an address in the UK for this purpose.
It will help to avoid any disruptions to your business if you plan to move.
And of course, it will present an office presence if you don't have one.